Table of Contents
Victoria Logistics Carrier is one of the leading trucking companies specializing in cross-border shipping between the United States and Mexico. With over 20 years of experience in the transportation industry, Victoria has earned a reputation for reliable service, competitive pricing, and strong customer satisfaction. But don't just take our word for it – here is an in-depth look at Victoria Logistics based on verified Victoria Logistics carrier reviews.
Victoria Logistics Carrier Overview
Victoria Logistics was founded in 2001 in Laredo, TX by the Victoria family, who saw a need for a trucking company that could expertly handle the complexities of cross-border shipping. The company started with just a handful of trucks but has since grown to operate a fleet of over 300 trucks and 700 trailers.
Victoria has strategically located terminals in Laredo, McAllen, and San Antonio, allowing them to efficiently service all major points along the US-Mexico border. They transport a wide variety of commodities across the border including automotive parts, produce, raw materials, and finished consumer goods.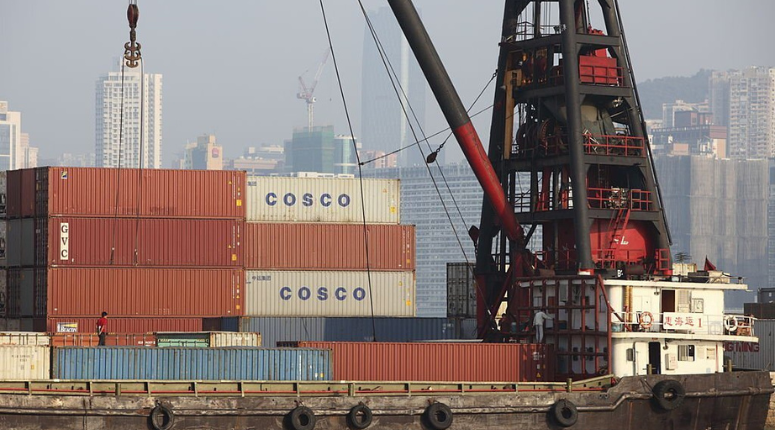 Victoria Logistics Carrier Services Offered
Victoria Logistics offers a full suite of transborder trucking services including:
LTL & FTL Freight Shipping
Provide both less-than-truckload (LTL) and full truckload (FTL) services utilizing their fleet of dry vans, flatbeds, and refrigerated trailers.
Drayage/Short Haul
Specialize in short-haul drayage moves within 25 miles of the US-Mexico border. Excellent for factories near the border.
Warehousing & Distribution
Operate a 150,000 sq ft warehouse in Laredo with value-added services like transloading, cross-docking, and vendor pick & pack.
Expedited Ground
For time-sensitive freight, Victoria offers expedited ground shipping that is faster than standard LTL.
White Glove Home Delivery
For oversized items or inside-home delivery, Victoria provides white glove specialized delivery using two-man teams.
This diversity of services allows Victoria to provide a "one-stop shop" to manage nearly any transborder shipping need.
Fleet Equipment
To support its broad range of services, Victoria maintains a modern fleet of equipment including:
Dry Vans: Standard enclosed trailers for most general freight shipping needs. Lengths from 28 ft pup trailers to 53 ft.
Flatbeds: For oversized or irregularly shaped freight; lengths range from 48 ft to 53 ft.
Refrigerated Trailers: Temperature-controlled trailers from -30°F to 75°F for produce, meat, dairy and other perishables.
Air-Ride Suspension Trailers: For delicate freight, air-ride trailers provide a smoother ride and prevent damage from road vibration.
Specialized Equipment: For outsized/heavy haul freight, Victoria has * extendable trailers, drop deck trailers, and even Schnabel/beam trailers for excessive dimensions.
By offering such a wide array of equipment, Victoria can transport nearly any type of freight their customers require.
Why Customers Choose Victoria Logistics Carrier
So why should you choose Victoria Logistics over the many other trucking companies competing for your business? Here are some of the key benefits that customers highlight about Victoria in carrier reviews:
Excellent Communication
Clear and proactive communication is crucial for cross-border shipping to ensure there are no surprises with customs clearance or delivery. Victoria gets rave reviews for their level of communication at every step from dispatch to final delivery.
Flexibility & Customization
Every load and every customer's needs are a little different. Victoria prides itself on customizing their service to fit each customer rather than forcing customers into rigid solutions. This flexibility is greatly appreciated.
Competitive & Transparent Pricing
Cross-border shipping can get expensive with fuel surcharges, customs fees, etc. so competitive pricing is a must. Victoria is upfront about actual costs and committed to finding the best rate for every shipment.
Exceptional Customer Service
Trucking is still a relationship business. Victoria gets praised for having real people answer the phones, proactively updating customers on shipments, and going the extra mile if any issues arise.
Technology & Innovation
Victoria has continually invested in technology from tracking systems to communications to provide increased visibility and a competitive edge. Their Victoria Vision tool provides best-in-class tracking and analytics.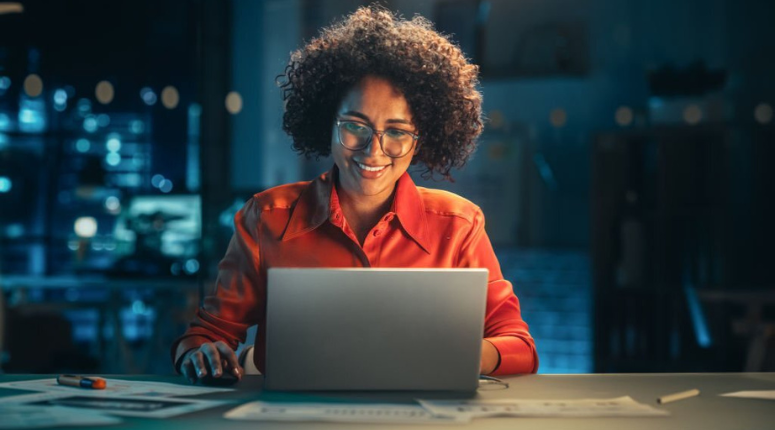 Strong Attention to Safety & Compliance
Cross-border shipping requires meticulous documentation and compliance with CBP, FMC regulations, and more. Victoria has an excellent track record of safety and compliance.
Cross-Border Expertise
With two decades specifically in transborder trucking, few companies match Victoria's expertise in cross-border logistics. They know how to avoid potential pitfalls and optimize every U.S.-Mexico shipment.
Ratings on Trusted Review Sites
In addition to positive customer reviews, Victoria Logistics company has earned impressive ratings across the most trusted 3rd party review sites including:
Google (4.7/5 rating) – With nearly 450 Google reviews, Victoria has earned a 4.7 out of 5-star overall rating with 87% of reviewers giving a 5-star rating.
Facebook (4.8/5) – Similarly high reviews on Facebook with a 4.8 overall rating across over 500 reviews.
Better Business Bureau (A+ Rating) – Victoria Logistics has maintained its BBB accreditation since 2009 and has zero unresolved complaints.
Carrier411 (4.2/5) – A score of 4.2 out of 5 on this trucking industry review site speaks to Victoria's excellent reputation.
Clearly based on these objective third-party review sites, Victoria Logistics provides elite service quality within the trucking industry.
Top Customer Reviews
Here is a sampling of specific Victoria Logistics carrier reviews from happy customers:
"We switched from our previous carrier to Victoria Logistics last year and it was the best move we could have made. The cost savings and customer service have been phenomenal." – Steve from Parts Manufacturing Inc
"I can always count on Victoria Logistics to handle even our most challenging cross-border shipments. Their can-do attitude and attention to detail is second to none." – Pablo from Avanti Imports
"The team at Victoria has become an invaluable extension of our own logistics team. We trust them completely to take care of our Mexico freight." – Sarah from Acme Furnishings
"Absolutely thrilled with this company! They understand how important fast transit times are and consistently deliver." – Chris from Rapid Robotics
Clearly, Victoria Logistics has exceeded expectations for many customers and emerged as the premier choice for US-Mexico trucking.
Top Factors to Consider When Choosing a Victoria Logistics Carrier
If you are currently evaluating cross-border trucking companies, here are some of the most important factors to consider as you make your selection:
Insurance Coverage
Make sure the carrier has adequate insurance coverage in case of cargo damage or loss. Victoria carries $1 million in coverage.
Equipment Options
Look for a variety of trailer options – dry vans, flatbeds, reefers, and specialized equipment. Victoria checks the box here.
Safety Record
An excellent safety record minimizes accidents and indicates professional drivers. Victoria excels in safety.
Cross-Border Experience
Find a carrier truly specialized in U.S.-Mexico shipping. Victoria has the experience.
Technology Capabilities
Technology for tracking, communication, and more is a must nowadays. Victoria Vision provides leading tech.
Flexible Services
Can they tailor solutions to your exact needs? Victoria is known for flexibility.
Customer Service
How helpful and responsive are their staff? Victoria gets rave reviews for service.
Competitive Pricing
If you evaluate carriers across these criteria, Victoria Logistics clearly emerges as a top choice.
Frequently Asked Questions
Frequently asked questions about Victoria Logistics based on carrier reviews and customer feedback:
Does Victoria Logistics service both the U.S. and Mexico?
Yes, Victoria provides complete door-to-door cross-border trucking solutions between the U.S. and Mexico. Their offices and personnel in both countries allow them to handle customs clearance and delivery on both sides of the border.
What types of commodities does Victoria transport?
Victoria transports nearly any type of freight including raw materials, parts, finished consumer goods, electronics, appliances, machinery, perishable foods, and more. Their diversified equipment allows them to handle both regular and specialized cargo.
Does Victoria offer tracking and visibility for shipments?
Absolutely. Victoria's Vision technology provides GPS tracking with extensive analytics and dashboards to monitor shipments in real time from pickup to delivery. Customers report Victoria's tracking capabilities are the best in the industry.
Can Victoria handle time-sensitive cross-border freight?
Yes, Victoria has expedited ground shipping that crosses the border in as little as 24 hours for time-critical freight. Their status updates and communication keep customers informed of expected delivery times.
What industries does Victoria work with?
Some of the top industries served include automotive, agriculture, manufacturing, retail, wholesale, construction, plus many more. Victoria can support nearly any industry with cross-border trucking.