Table of Contents
Custom packing slip message template creates lasting positive impressions on customers. Learn how personalized messages on packing slips strengthen branding, delight customers, and drive repeat business.
Adding a custom message to your packing slips has many advantages beyond simply relaying shipment details. Well-crafted messages allow you to strengthen branding, delight customers, and drive repeat business.
Make a Great First Impression
For many customers, your packing slip will be the first direct communication they receive from your business. A thoughtful custom message makes an excellent first impression.
Strengthen Your Brand
Custom messages reinforce your brand identity and values. They help establish your brand voice and personality.
Delight and Surprise Customers
Unexpected personal touches on packing slips catch customers happily by surprise, creating delight and satisfaction.
Encourage Repeat Business
Customers appreciate your extra effort and are more likely to shop with you again after such a positive experience.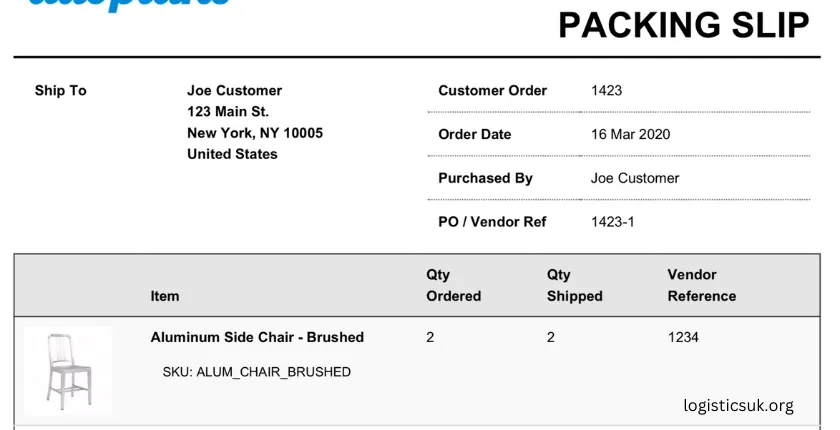 Elements of an Impactful Custom Message
To maximize results, your custom packing slip message template should contain certain elements. Follow these impactful practices when crafting your template.
Length
Keep your message succinct at 1-3 sentences maximum. Avoid long blocks of text.
Tone
Use a sincere, conversational tone that aligns with your brand voice. Stay upbeat and avoid sounding robotic.
Content
Thank customers and include a personalized sentiment like "Enjoy!" or "Happy Holidays!". Referencing order details makes it extra thoughtful.
Call-to-Action
Close your message with a clear CTA like "Shop with us again soon!" to drive repeat business. Get more info about What is a Packing Slip?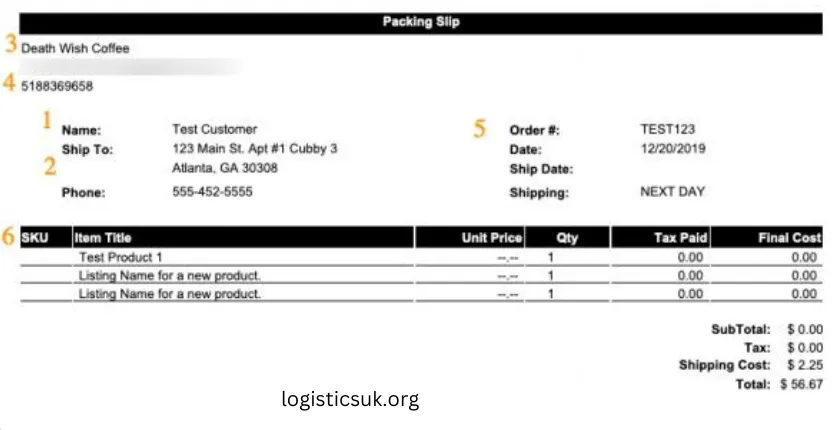 Best Practices and Tips
Follow these best practices when creating and formatting your custom packing slip message template:
Personalize the Message
Use first names or include order details to make it feel personalized and sincere.
Highlight Your USP
Reinforce what makes you unique. Remind them why they chose you.
Use Branded Language
Incorporate your brand voice, personality, and messaging.
Make it Scannable
Bulleted lists, headers, and ample white space improve scannability.
Check for Errors
Proofread carefully. Nothing hurts your reputation faster than a typo.
Table: Custom packing slip message template
Section
Information to include
Recipient name
The name of the person or company receiving the shipment.
Shipping address
The full shipping address of the recipient, including the street address, city, state, zip code, and country.
Company name
The name of your company.
Brand contact information
Your company's contact information, such as your phone number, email address, and website address.
Order details
The order date, order reference number, and a list of the items included in the shipment.
Package itemization
The SKU, UPCs, quantity, and in some instances price of the items included in the shipment.
Return information
Instructions for returning items, if applicable.
Customer service informationContact information for your customer service department.
Thank-you message
A thank-you message for the customer's purchase.
Promotional information
Any promotional information you would like to include, such as a discount code or a link to your website.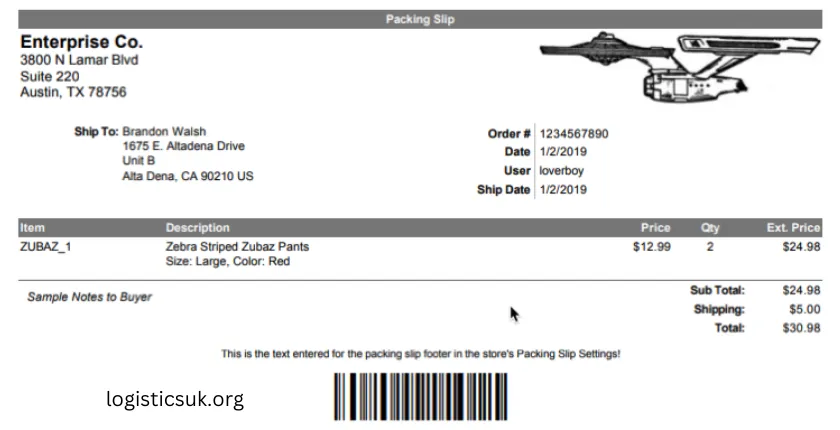 Mistakes to Avoid: Custom packing slip message template
Steer clear of these common pitfalls that can make your message miss the mark:
Too Salesy or Pushy
Avoid sounding sales. Focus on appreciation and service.
Spelling/Grammar Errors
Double-check for mistakes that look unprofessional.
Forgetting Brand Voice
Ensure your message aligns with your brand identity.
Sending the Wrong Message
Confirm campaigns/messaging hasn't changed before sending. The great post read about delivery error: delivery server down.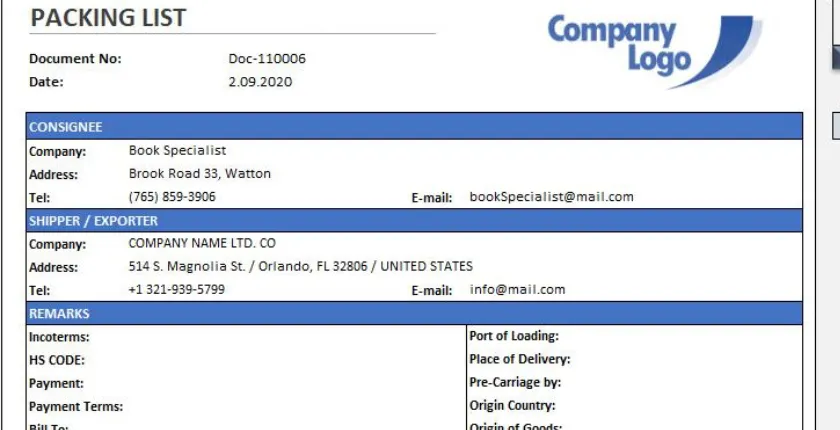 How to Add a Custom Message to Packing Slips
There are a few options for adding a custom message to your packing slips:
Using Shipping Software
Most shipping software includes custom packing slip message template functionality. Enter your branded message in the designated field.
Using Word Processing Programs
Design a packing slip template with your message in programs like Word or Google Docs, then print it onto packing slip paper.
Designing Physical Templates
Work with a designer or printer to create custom packing slip templates with your message pre-printed.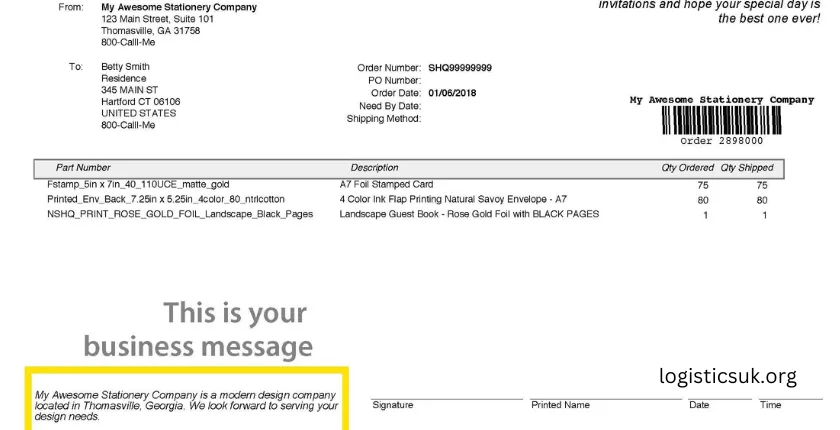 Example Custom Packing Slip Messages
The below examples demonstrate branded custom messages for different business types:
For a Clothing Boutique
Thank you for shopping with us, Julia! We hope you love these new outfits. Let us know if we can assist you with styling or fit. Enjoy!
For an Eco-Friendly Brand
Thanks for helping us build a greener future! We hope these sustainable products make your life more eco-friendly.
For a Pet Supply Company
The Furry Friends team thanks you! Sparky's new treats and toys are on the way. Woof woof!
FAQs: Custom packing slip message template
How long should a custom packing slip message be?
Keep custom packing slip messages brief at 1-3 sentences or 20-50 words maximum. Avoid dense blocks of text.
Can I include promotional offers in my custom message?
It's best not to make your custom message feel sales or promotional. Instead, focus on thanking the customer.
Should custom messages be different for repeat vs. new customers?
It can be effective to create two custom message versions, one for new customers that feels more welcoming and one thanking repeat customers for their loyalty.
What details should I include in a custom message?
References to order details or the customer's name help make messages feel extra personalized and thoughtful.
How do I match my brand voice and style?
Analyze your current brand messaging and website content to nail down your voice. Then ensure your custom message aligns.
Final Thought
A thoughtful custom packing slip message template is an impactful brand touchpoint that delights customers. By following packaging slip message best practices, you can craft the perfect template that reinforces your brand and values. Personalize your message, highlight your uniqueness, and avoid common mistakes to make a lasting impression. With a strategically designed custom message that reflects your brand identity, you can turn the humble packing slip into a memorable customer experience.