Table of Contents
Overview
The International Lonestar is one of the most popular heavy-duty trucks in North America. Known for its power, customization options, and reliability, it's a favorite of owner-operators and fleets. In this guide, we'll take a close look at the Lonestar's capabilities, features, performance specs and pricing.
International Lonestar PERFORMANCE AND CAPABILITIES
The Lonestar lives up to its name by providing exceptional hauling capabilities for long-haul trucking. Its strong diesel engines, durable components and versatile configurations allow it to take on a wide range of demanding jobs. The Lonestar can be spec'ed for high weight ratings up to 90,000 lbs for tractor-trailers.
It also comes with a range of transmission options including automated and automatic transmissions for ease of driving. The Lonestar performs well on steep grades, making it ideal for navigating hills and mountains. The truck is very customizable with various axles, wheelbase, and other setups.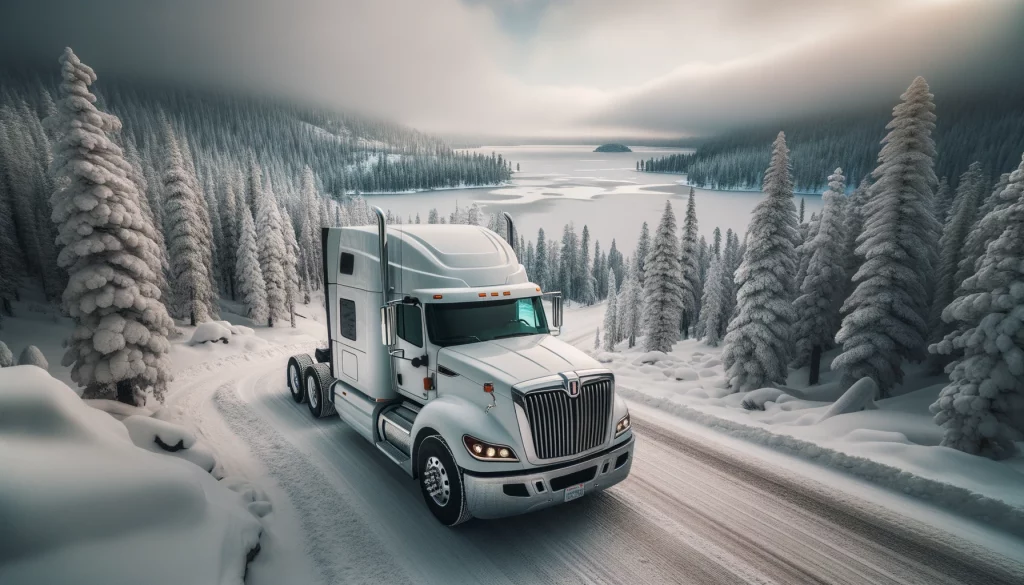 Why is the International Lonestar so popular?
There are several reasons the Lonestar continues to be one of the top-selling heavy-duty trucks:
Powerful performance: With up to 565 HP and 1,850 lb-ft of torque from its Cummins diesel engine, the Lonestar delivers robust power for tackling heavy loads and grades.
Comfort and amenities: The truck cab offers comfortable seats, plenty of legroom, and premium trim options. Driver-centric features make hauling long distances easier.
Rugged durability: The Lonestar frame, axles, brakes, and other components are built to last hundreds of thousands of miles under heavy use. It can take a beating and has low operating costs.
Customization: Owners can tailor the Lonestar with various powertrain, axle, wheelbase, cab, trim and other options for specialized applications. This flexibility is valued by owners.
Strong resale value: Even after years of use, Lonestars maintain relatively high resale values due to their durability and customizability. This makes ownership costs lower.
SPECS AT-A-GLANCE
| Years | 2011-2021 |
| --- | --- |
| Model Variations | LoneStar, WorkStar, HX Series |
| Hoods | Conventional |
| Suspension | Spring, Air Ride |
| Horsepower | Up to 565 hp |
| Transmission (Eaton Fuller) | Manual, Automated, Automatic |
| Wheelbase | Up to 318 inches |
| GVWR | Up to 97,000 lbs |
| Torque | Up to 1,850 lb-ft |
| Sleeper Size | Day Cab, 40-80 inches |
| Interior Trim Type | Vinyl, Premium |
| Payload Capacity | Up to 23,000 lbs |
| Wheelbase Options | 162-318 inches |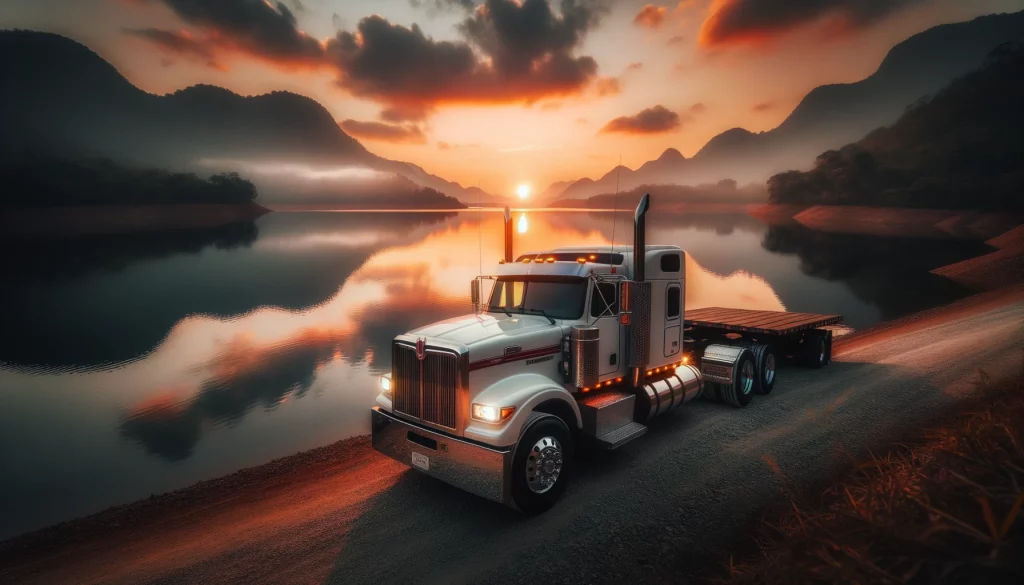 INTERIOR FEATURES
The Lonestar cab is designed for maximum driver comfort, convenience, and ergonomics. Key interior features include:
Spacious, flat floor cab with plenty of legroom
Ergonomic dashboard layout with easy-to-read gauges
Tilt/telescoping steering wheel
Premium heated and ventilated seats
Dual-zone automatic climate control
Refrigerator and other galley options
Bunks and storage for extended trips
Bluetooth, satellite radio, and other infotainment
Available navigation and backup cameras
ENGINE SPECS
The Cummins X15 diesel engine provides abundant torque for hauling heavy loads. Here are some key specs:
15 liters displacement
Up to 565 horsepower
Up to 1,850 lb-ft peak torque
Variable geometry turbocharger
High-pressure common rail fuel injection
24-valve dual overhead cam design
Water-cooled exhaust gas recirculation
Meets 2021 greenhouse gas emissions standards
SLEEPER OPTIONS
The Lonestar offers ample sleeper options for rest during long trips:
40-inch FlatTop sleeper – Roomier sleeper with storage and optional cabinetry
70-inch Mid Roof sleeper – Standup height and space for bunk beds
80-inch Sky Rise sleeper – Maximum headroom with optional conveniences
Sleepers can be configured for comfort with bunks, cabinets, fridges, TVs, microwaves, and other amenities for living on the road.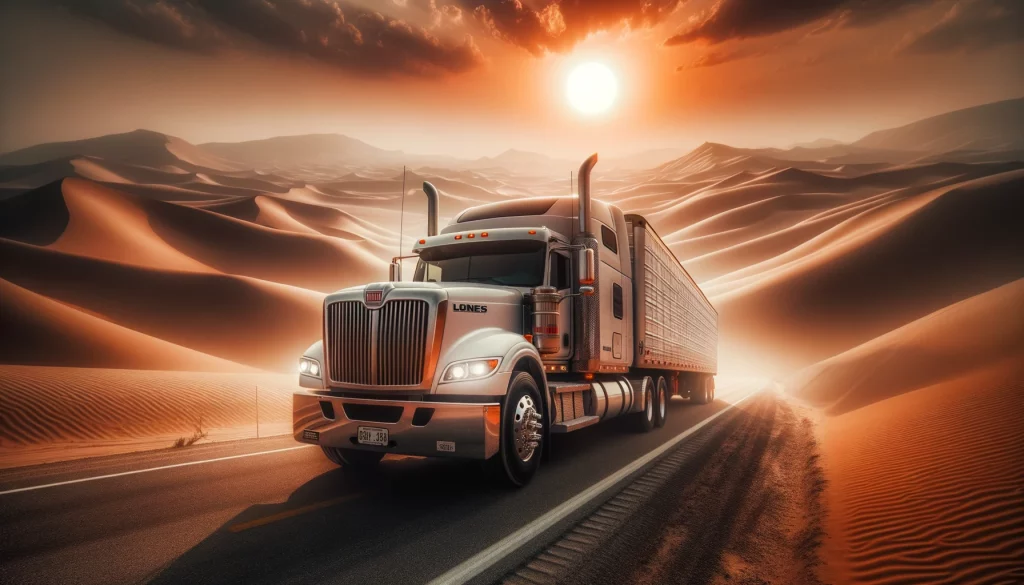 The customizable and still-reliable International Lonestar
One advantage of the Lonestar is how customizable it is to meet specific vocational needs. Fleet owners tailor the truck's axles, powertrain, wheelbase, and other features for applications like bulk hauling, heavy equipment transport, and severe-duty jobs.
At the same time, the Lonestar retains the intrinsic durability and reliability International trucks are known for. The Lonestar gets exceptional longevity – often 500,000+ miles under punishing conditions. This combination of customization and rugged dependability has made the truck so popular.
Related Post: Kenworth T880
The successor to the International Lonestar
In 2022, Navistar introduced the International HX Series as the successor to the Lonestar. It continues the customization strengths while incorporating the latest technologies. Key updates include:
More aerodynamic exteriors and driver-focused interiors
Latest safety technologies like automatic emergency braking
Advanced telematics and remote diagnostics
Connected vehicle services via over-the-air updates
Electric powertrain options for reduced emissions
While the HX brings the Lonestar platform into the future, the inherent reliability and configurability owners expect remain intact.
How much does an International Lonestar cost?
Lonestar pricing depends on the exact specs, options and configurations chosen. Base models typically start around $125,000. With additional powertrain, sleeper, axle, and other options the price can surpass $200,000.
Pricing also varies between new and used trucks. New Lonestars with financing often involve payments of around $2,000-$3,000 per month over a 5-7 year term. Used Lonestars cost $40,000-$90,000 for well-maintained low-mileage models. Specific pricing depends on factors like model year, mileage, maintenance, and demand.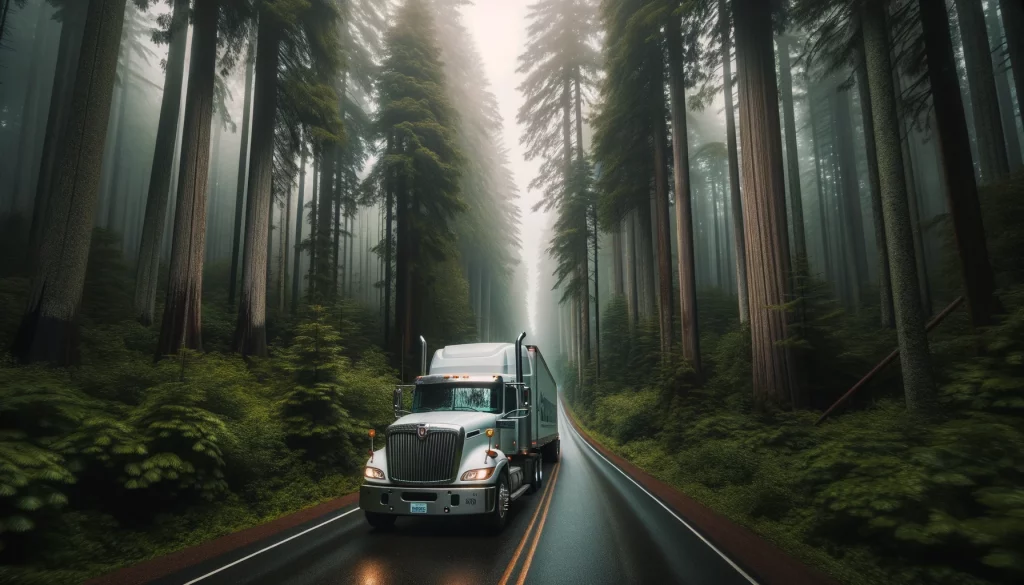 FAQs
Q: What is the towing capacity of a Lonestar?
A: Towing capacity ranges from 35,000-45,000 lbs depending on engine, axle ratio, and drivetrain specs.
Q: What is the best engine for a Lonestar tractor?
A: The Cummins X15 with 18-speed transmission is a proven powertrain with abundant torque for pulling heavily loaded trailers.
Q: What transmission options are available?
A: Manual, automated manual and automatic transmissions are offered. Automated manuals simplify shifting while maximizing efficiency.
Q: Can a Lonestar run on alternative fuels?
A: Some Lonestars can be configured to run on biodiesel blends up to B20 to reduce emissions.
Q: What warranty coverage comes with a Lonestar?
A: Warranty includes 1 year/unlimited miles for the entire truck, 2 years/250k miles for the engine, and longer coverage for powertrain components.
Final Thought
The International Lonestar remains a versatile and customizable workhorse valued by owner-operators and fleets. It delivers the reliability, power, and efficiency needed for demanding hauling applications. Drivers appreciate the spacious, comfortable cab. While the newer HX Series has taken its place, the Lonestar's legacy lives on as a heavy-hauling icon.