Table of Contents
Shipping and logistics play a vital role in today's global economy. As supply chains become more complex, businesses of all sizes rely on logistics partners to help them transport goods and materials safely, efficiently, and cost-effectively. However, finding a logistics provider that you can truly trust can be challenging.
That's where Trublu Logistics comes in. With over 20 years of experience in freight transportation and supply chain management, Trublu has positioned itself as a trusted, reliable logistics partner for companies across a diverse range of industries.
In this article, we'll explore Trublu's services, values, and approach to shipping that make it stand out as a leader in logistics. Whether you need less-than-truckload (LTL) shipping, full truckload (FTL), intermodal transportation, or global logistics support, Trublu Logistics is your trusted partner for all things shipping.
Trublu's National Reach and Capabilities
With warehouses and facilities located across the United States, Trublu Logistics provides national coverage for customers' shipping needs. Their strategically located terminals and hubs allow them to quickly transport freight between major markets in the U.S.
Trublu offers fully integrated shipping solutions, moving freight across their own assets of trucks, railcars, and warehouses. By controlling assets across truck, rail, and ocean transport, they can provide greater efficiency and visibility compared to using a patchwork of providers.
Investments in technology and automation also set Trublu apart. Their proprietary logistics management software provides real-time tracking and analytics, while automated systems like conveyor belts and robotic arms increase throughput in their warehouses. This improves speed, accuracy, and productivity for customers. Great post to read about trucking companies in Laredo TX.
Less Than Truckload (LTL) Shipping
Less-than-truckload (LTL) shipping involves consolidating multiple customers' smaller shipments into a single truckload. Shipments range from 50 to 15,000 lbs.
LTL can provide significant cost savings compared to parcel shipping for mid-size loads. It also offers more flexibility than a full truckload for shipments that don't require an entire trailer.
Trublu Logistics optimizes its LTL network to provide fast transit times at competitive rates. They understand how to arrange freight and build loads to maximize space utilization. With their national footprint of terminals, they can quickly consolidate LTL shipments moving between all major U.S. markets.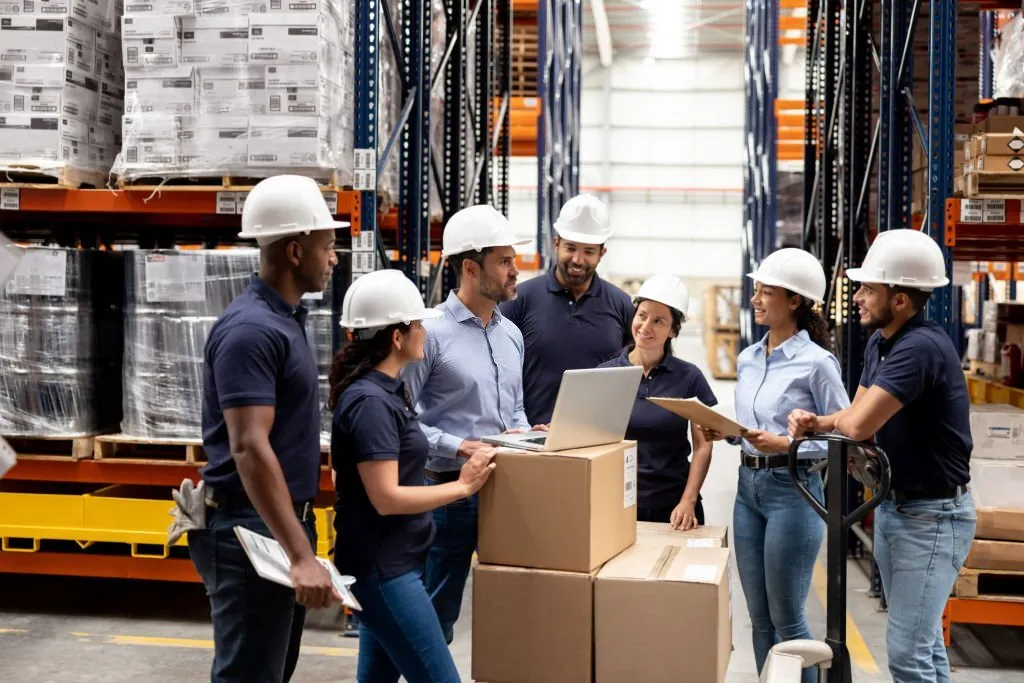 Full Truckload (FTL) Shipping
In full truckload (FTL) shipping, a customer reserves an entire trailer for their freight. This works well for larger-size shipments above 15,000 lbs.
FTL makes sense when you have enough freight to fill a trailer cost-effectively, or you want to avoid the extra handling that comes with LTL shipping. It provides faster transit times and prevents shipment consolidation with other cargo.
Trublu Logistics operates thousands of 53-ft trailers and utilizes a dedicated fleet of drivers for FTL needs. They have the capacity and flexibility to manage FTL loads of all sizes, from a single trailer to vast transportation needs of 100+ truckloads.
Intermodal Shipping
Intermodal shipping combines multiple modes of freight transport in one coordinated shipment. Typically this involves truck and rail, and sometimes ocean as well.
Intermodal helps reduce costs for long-distance shipments that would be expensive to transport solely by truck. The freight moves by rail for the majority of the trip, then transferred to trucks at either end.
With extensive rail capabilities and partnerships across Class I railroads, Trublu Logistics is a leading intermodal logistics provider. They know how to optimize routes, properly load containers, and transfer freight efficiently between modes.
International Shipping
Expanding into global markets brings added complexity when it comes to cross-border shipping and regulatory compliance. Trouble provides comprehensive assistance with your international supply chain needs.
With ISO tanks, flat racks, dry containers, and refrigerated units, Trublu can ship your freight overseas through its trusted ocean carrier partners. They'll handle clearance with customs authorities and make sure your cargo meets all international regulations.
Whether it's an occasional international shipment or high-volume global logistics needs, Trublu has the experience and worldwide partner network to support international transportation for all types of freight.
Specialized Shipping Services
In addition to standard dry van transport, Trublu offers specialized services designed to handle freight that requires extra care or attention:
Temperature-controlled shipping – Trublu's fleet of refrigerated trailers and climate-controlled warehouses ensures temperature-sensitive loads stay within required ranges.
Hazardous materials shipping – With hazmat-certified drivers and packages designed specifically for dangerous goods, Trublu provides safe transportation of hazardous freight.
High-value and sensitive freight – Extra security and loss prevention measures are available for high-value cargo.
Supply Chain Management
Trublu Logistics doesn't just focus on transportation from point A to point B. They provide integrated supply chain solutions that optimize your entire workflow.
Their nationwide network of warehouses and fulfillment centers forms the backbone of their supply chain services. Trublu can store and manage your inventory, pick and pack orders for shipment, provide reverse logistics, and handle product returns – everything you need for efficient order fulfillment.
For customers with complex supply chains, Trublu becomes an extension of your team by tailoring solutions that improve visibility, increase responsiveness, and help you better serve your own customers.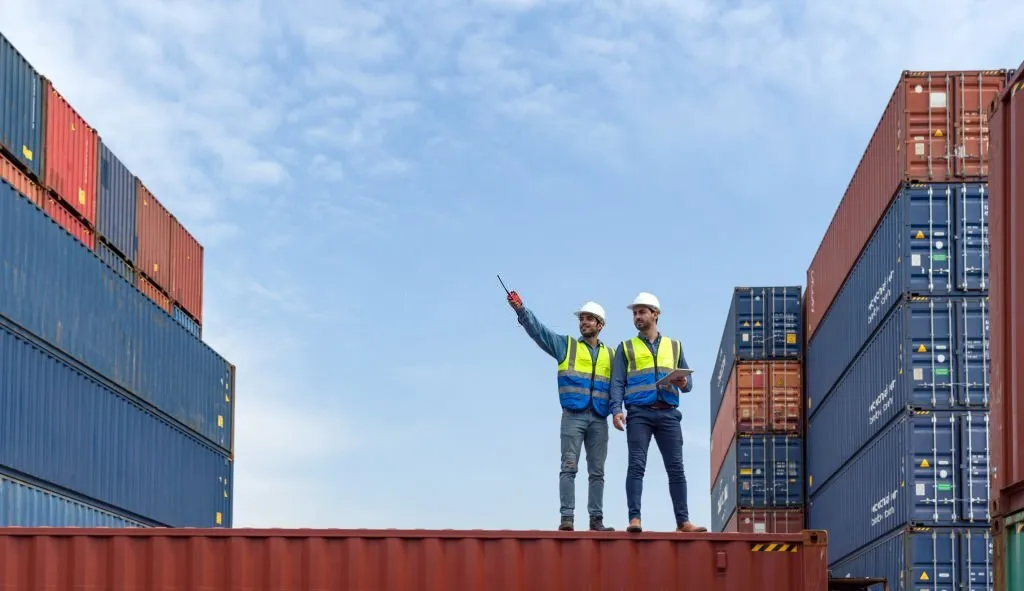 Technology and Innovation
Trublu believes technology and innovation must play a key role in the future of logistics. Their in-house engineering teams have developed Trublu Insights, a powerful logistics management platform that provides:
Real-time shipment tracking and status updates
Critical event alerts to proactively address issues
Robust data analytics on metrics like transit performance, costs, and carrier scorecards
Custom reporting based on your business needs
Trublu also takes a forward-thinking approach by continually evaluating emerging technologies like self-driving trucks, drones, artificial intelligence, and blockchain. Adopting these innovations strategically will enable them to remain a leader in the logistics industry.
Customer Service
No two customers have the exact same logistics needs. That's why Trublu assigns dedicated account managers who take the time to understand your specific requirements.
By tailoring solutions around your business, Trublu provides an exceptional level of service and support. Your account manager acts as an extension of your team, providing proactive communication and complete transparency in your shipments.
Trublu's hands-on approach, backed by its nationwide capabilities and advanced technology, gives customers confidence that unique shipping needs will be met.
Trublu's Values
Trublu Logistics' core values stem from a belief that relationships and trust form the foundation of successful partnerships:
Trust – Trublu builds trust by keeping promises and taking ownership when issues arise.
Reliability – Customers know Trublu will consistently deliver, shipment after shipment.
Communication – Proactive and open communication creates transparency in the shipping process.
Trublu also invests heavily in its people and communities. By fostering a rewarding work environment and giving back locally, they're upholding their commitment to responsible business practices.
The Future of Trublu Logistics
Trublu Logistics has achieved remarkable growth since its founding over 20 years ago. But they are even more excited by the opportunities that lie ahead.
Some key focus areas for Trublu's future include:
Expanding their portfolio of specialized logistics solutions
Growing their nationwide footprint of warehouses and assets
Developing cutting-edge technology to improve operations
Continuing to recruit top talent to the Trublu team
Most importantly, Trublu will stay laser-focused on meeting the evolving transportation and logistics needs of customers. By constantly improving and innovating, Trublu Logistics will deliver an exceptional customer experience long into the future.
Summary
When you're searching for a logistics partner you can trust, look no further than Trublu Logistics. Their unmatched combination of national capabilities, service offerings, values, and forward-thinking approach sets them apart.
Trublu has demonstrated the ability to handle all types of freight – from general dry vans to specialized loads requiring extra care. Customers across industries rely on them for reliable LTL and FTL shipping, intermodal solutions, international logistics, and end-to-end supply chain management.
With Trublu Logistics as your trusted partner for all things shipping, you gain peace of mind knowing your freight is in capable hands. Contact Trublu Logistics today to learn more about their customized solutions and get your freight moving.
People Usually Akded
What services does Trublu Logistics provide?
Trublu Logistics provides a wide range of shipping services including LTL, FTL, intermodal, international, temperature-controlled, hazardous materials, and specialized freight transportation. They also offer supply chain services like warehousing and fulfillment.
How does Trublu Logistics build trust with customers?
Trublu builds trust by keeping promises, taking ownership of issues, proactive communication, and complete transparency in the shipping process. Their focus on developing relationships and reliability establishes trust.
How does Trublu Logistics tailor solutions for customers?
Dedicated account managers take time to understand each customer's specific business and logistics requirements. By customizing solutions around unique needs, Trublu provides an exceptional level of personalized service.
What technology does Trublu Logistics leverage?
Trublu Insights is Trublu's proprietary logistics management platform featuring real-time tracking, data analytics, critical event alerts, and robust reporting capabilities. Trublu also embraces emerging tech like self-driving vehicles and AI.
Why is Trublu Logistics a great partner for international shipping?
Trublu has extensive experience in cross-border shipping, knowledge of customs regulations worldwide, and a trusted network of international freight partners that enables them to handle all aspects of global logistics.