Table of Contents
The Kenworth t800 is a popular heavy-duty truck known for its reliability, customizability, and performance. Learn all about the specs, features, capabilities, and more.
The Kenworth t800 is an iconic Class 8 truck that has been a staple of long-haul trucking for decades. Loved for its reliability and customizability, the t800 continues to be a popular choice for owner-operators and fleets alike. This in-depth guide provides an overview of the t800's key specs, performance capabilities, interior features, available options, and more.
Overview
The Kenworth t800 is a versatile Class 8 tractor designed for long-haul and heavy-hauling applications. First introduced in the 1960s, the t800 has undergone regular updates and improvements while maintaining its reputation for durability, reliability, and customization.
With its sloped hood, large grille, and aerodynamic sloping roof fairing, the Kenworth t800 has an iconic and recognizable exterior style. It's available in a day cab or sleeper configuration to meet the needs of various trucking applications.
This guide will provide an in-depth look at the Kenworth t800's performance capabilities, features, specs, options, and more. Whether you're considering purchasing a new or used t800 or just want to learn about this classic workhorse, read on to learn all about this popular heavy-duty truck.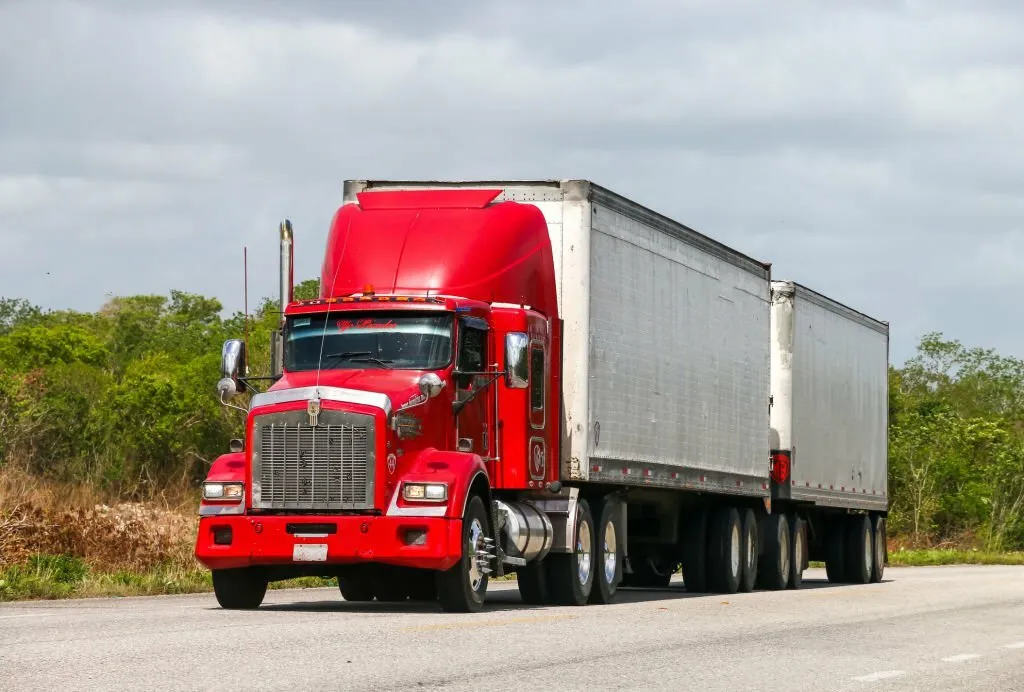 Kenworth t800 PERFORMANCE AND CAPABILITIES
The Kenworth t800 delivers excellent performance thanks to its powerful engine options, versatile transmissions, and optimized aerodynamics. Here are some key performance features and capabilities:
Powerful engines: Caterpillar, Cummins, and PACCAR engine options from 400 to 600 HP provide ample power for heavy hauls.
Fuel efficiency: Aerodynamic enhancements provide up to 7% better fuel economy.
Transmission options: 12-speed automated or 18-speed manual transmissions are available.
Braking power: Optional ABS braking system enhances control.
All-wheel drive: Optional all-wheel drive adds traction in tough conditions.
High GCW ratings: Factory-installed GCW ratings up to 160,000 pounds.
The t800 delivers productivity for long-haul, regional, or specialty heavy hauls thanks to these performance features. Drivers will appreciate the power and efficiency.
Why is the Kenworth t800 so popular?
The Kenworth t800 has remained a trucking industry mainstay thanks to these key factors:
Reliability: The t800 is renowned for its dependability and longevity, with many trucks reaching over 1 million miles.
Customization: From sleeper size to paint colors, the t800 can be spaced for your exact needs.
Driver comfort: Exceptional ride quality, low cabin noise, and spacious interior make driving comfortable.
Resale value: Kenworth trucks maintain their value well, an appealing factor for owner-operators.
Proven design: The classic sloped hood and aerodynamic style is time-tested for efficiency.
Superior support: Kenworth dealers provide excellent support, service, and parts availability.
For over 50 years, the Kenworth t800 has delivered the perfect blend of reliability, customization, and driver comfort to meet the needs of long-haul trucking applications. It continues to win over drivers and fleet owners alike.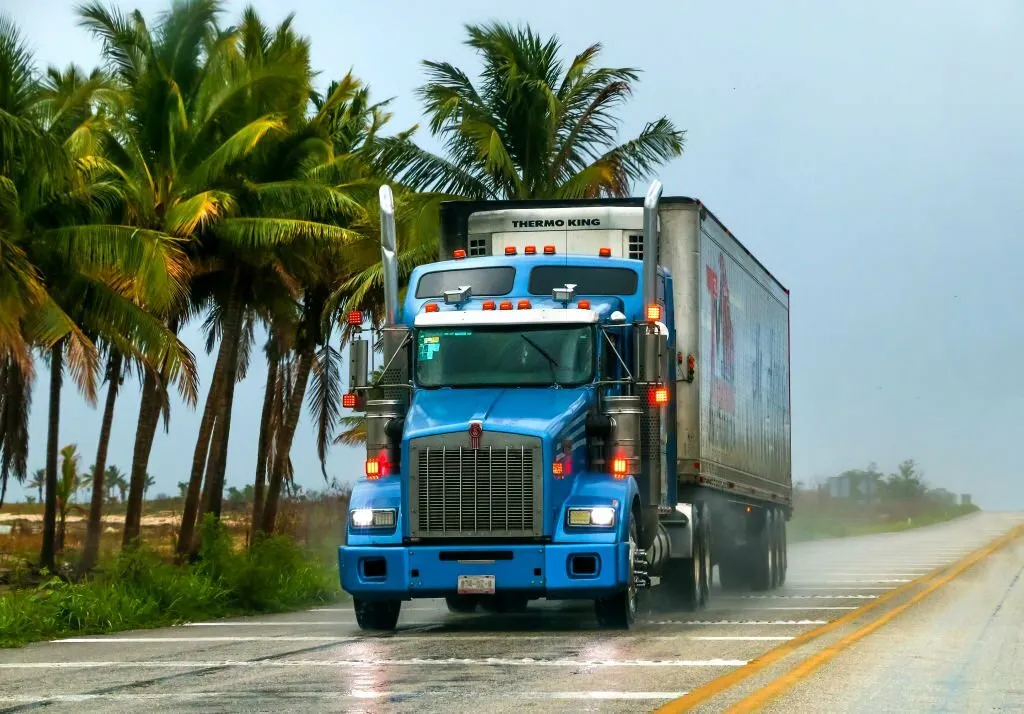 SPECS AT-A-GLANCE
Here are some key specs for the Kenworth t800:
| Spec | PACCAR, Cummins, or Caterpillar 400 to 600 HP |
| --- | --- |
| BBC | 122″-272″ |
| Wheelbase options | 208″-450″ |
| GVWR | 80,000 lbs |
| Wheel configuration | 4×2 or 6×4 |
| Engine options | Dual 150-gallon rectangular aluminum |
| Transmission | 12-speed automated or 18-speed manual |
| Axles | Dana Spicer D41K, D46K or D50K |
| Tires | Bridgestone, Goodyear, Michelin |
| Sleeper | 40″-86″ sleeper cab options |
| Fuel tanks | Dual 150 gallon rectangular aluminum |
| Alternators | 160-325 amp capacity |
The t800 can be customized with various specs to optimize it for your specific trucking needs and applications.
INTERIOR FEATURES
The t800 cab interior maximizes comfort, visibility, and convenience for the driver. Key features include:
Spacious cab: 70″ stand-up height and spacious foot and leg room.
Ergonomic dashboard: Angled for visibility, easy reach controls.
Tilt/telescoping wheel: Find your ideal driving position.
Flat floor: Creates more legroom and ease of movement.
Noise reduction: Aerodynamic design cuts interior noise.
Sleeper amenities: Optional refrigerator, inverter, cabinets, and bunk restraints.
Heated/cooled seats: Stay comfortable in any weather.
Top-notch HVAC system: Digital climate controls.
Colors and materials: Customizable and durable interior options.
The t800 cab is designed for comfort, convenience, and productivity for long days on the road. Drivers will appreciate the relaxed and quiet environment.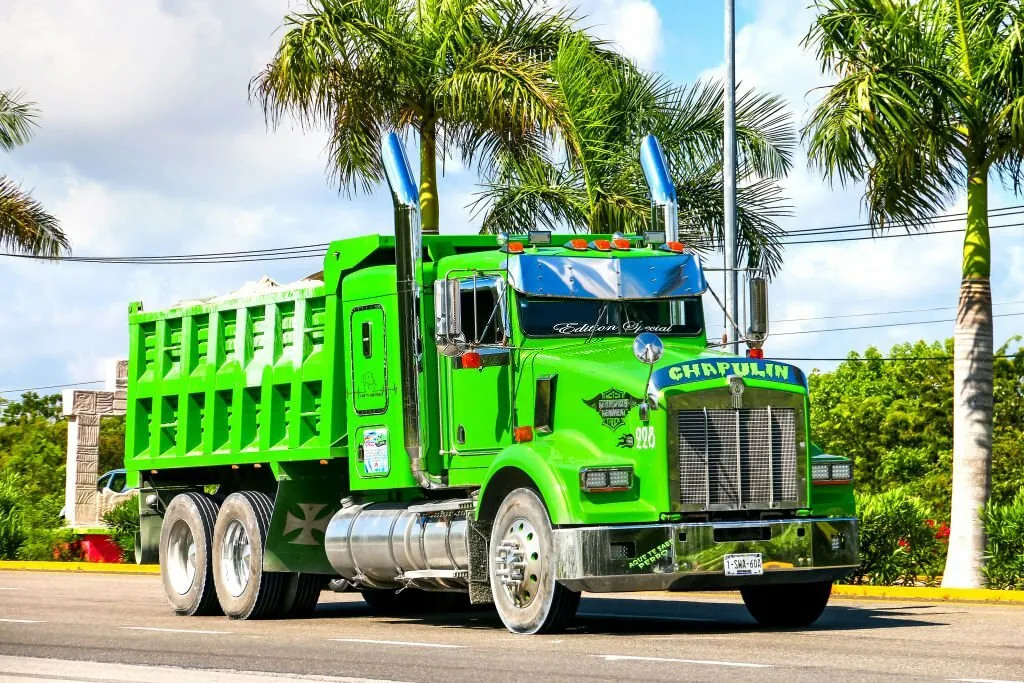 ENGINE SPECS
The Kenworth t800 offers a choice of powerful, reliable diesel engines ideal for long-haul applications:
PACCAR MX-13: 12.9L engine, up to 510 HP, 1,850 lb-ft torque
Cummins X15: 14.9L engine, up to 600 HP, 2,050 lb-ft torque
Caterpillar CT13: 12.5L engine, up to 500 HP, 1,850 lb-ft torque
Key features of these modern diesel engines include:
High-pressure common rail fuel injection
Variable geometry turbochargers
High-strength compacted graphite iron block
Integrated engine brake
The engines provide ample horsepower and torque for heavy payloads while meeting modern emissions standards. Multiple engine options enable custom configuration.
SLEEPER OPTIONS
The Kenworth t800 can be outfitted with spacious sleeper cabs for comfortable rest on long hauls:
| Sleeper Size | Details |
| --- | --- |
| 40" sleeper | Compact sleeper for regional hauls |
| 52" sleeper | Mid-roof sleeper with storage and amenities |
| 76" sleeper | Stand-up sleeper with optional upper bunk |
| 86" sleeper | High-roof stand-up sleeper |
Sleeper amenities can include:
Refrigerator and freezer
Microwave oven
Audio/video entertainment system
Heated/cooled bunks
Flat-screen TV mount
Wardrobe and storage cabinets
With flexible sleeper configurations, the t800 can be equipped for solo drivers or team operations.
The customizable and still-reliable Kenworth t800
One key factor that makes the Kenworth t800 so popular is how customizable it is to meet specific needs, while still delivering proven reliability and efficiency.
Buyers can select from various hood types, BBC lengths, wheelbases, chassis layouts, engines, transmissions, sleeper sizes, and interior appointments to create the optimal tractor configuration. This versatility allows fleets to optimize the t800 for regional haul, bulk haul, flatbed, auto transport, and more.
Yet despite offering such extensive customization, the Kenworth t800 maintains its reputation for durable, long-lasting performance. Many t800s log over 1 million miles while working for years as dependable revenue generators.
The t800 perfectly balances customization and reliability – offering the ideal truck for many long-haul fleets and owner-operators.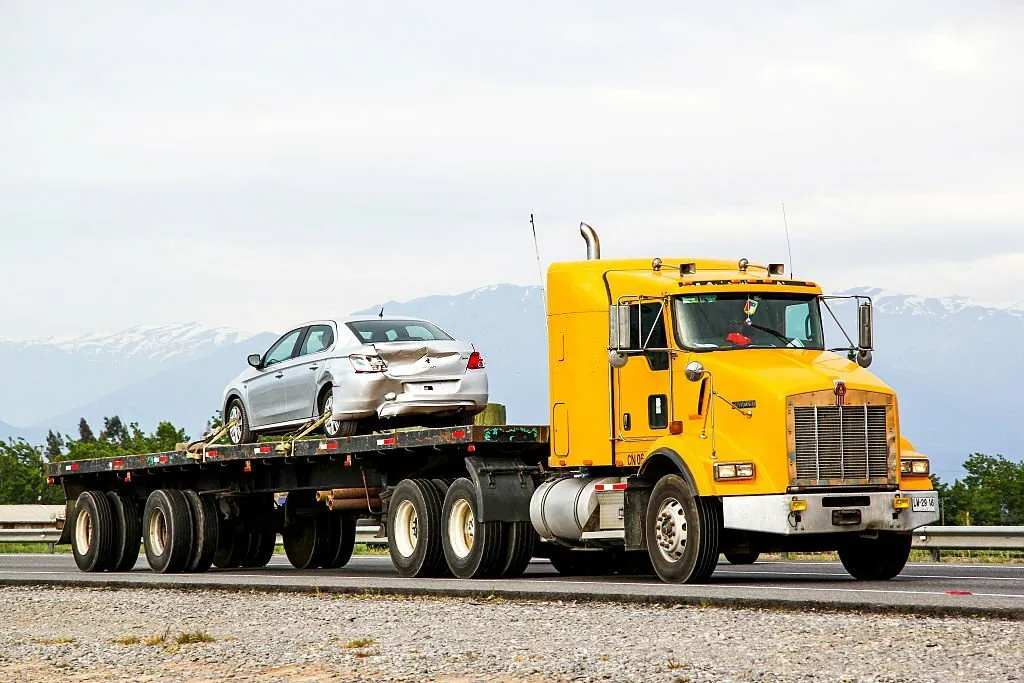 The successor to the Kenworth t800
In 2021, Kenworth introduced the next generation t800 which will eventually succeed the current t800. The new t800 has an updated interior and exterior design but retains the proven powertrain options.
Key upgrades on the 2021 t800 include:
New hood, grille, and aerodynamic improvements
Larger windshield and sloped roof fairing
Digital dash display with advanced features
Enhanced crew or driver's cab configurations
Higher BBC combination for increased load capacity
Additional air disc brakes, safety, and lighting options
The new 2021 Kenworth t800 leverages the latest technology while retaining the reliable performance and customization that has defined the t800 for decades. It ushers in the next generation of this classic long-haul leader.
How much does a Kenworth t800 cost?
As a fully customizable heavy-duty tractor, the Kenworth t800 price can vary quite a bit based on the exact specs, options, and configurations selected. Here is an overview of the new t800 pricing:
| Year Range | Tandem Axle Price | Tri-Axle Price |
| --- | --- | --- |
| 2021-2023 | $140,000-$170,000 | $160,000-$190,000 |
| 2017-2020 | $120,000-$150,000 | $140,000-$170,000 |
| 2013-2016 | $100,000-$130,000 | $120,000-$150,000 |
| 2009-2012 | $80,000-$110,000 | $100,000-$130,000 |
Used Kenworth t800 pricing typically ranges from $60,000 for a high-mileage unit up to $120,000+ for a later model, lower-mileage truck.
Many financing options are available for purchasing new or used Kenworth t800 trucks. The total cost will depend on factors like engine, transmission, sleeper configuration, interior appointments, and more.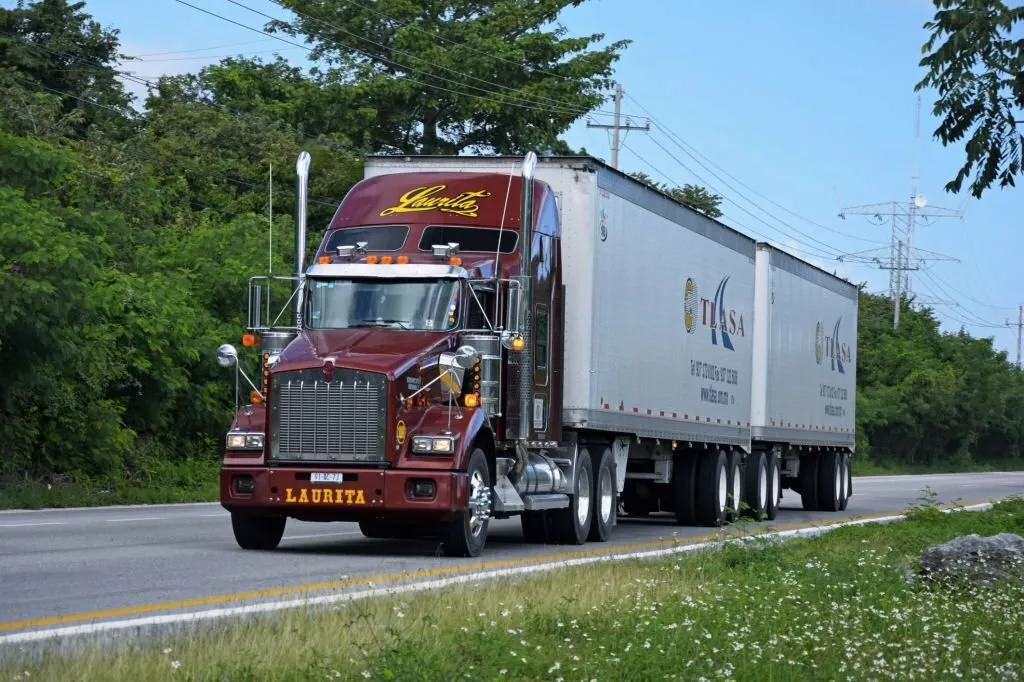 FAQs
Q: What is the fuel economy of the Kenworth t800?
A: Fuel economy ranges from 6-8 MPG, depending on factors like engine, transmission, axle ratio, load weights, and driving style. Real-world averages are typically 7-7.5 MPG.
Q: What transmission options are available on the t800?
A: 12-speed automated or 18-speed manual transmissions. The manual 18-speed is still popular with many drivers.
Q: What engine options are offered on the t800?
A: Cat, Cummins, or PACCAR engines from 400 to 600 HP. The PACCAR MX-13 is the most popular.
Q: What are some key features of the t800 sleeper cab?
A: 76″ and 86″ stand-up sleepers, refrigerator, freezer, inverter, audio system, flat screen TV mount. Bunks can be heated and cooled.
Q: What is the towing capacity of the t800?
A: Max towing capacity is around 35,000 lbs. Factory-installed GCW ratings reach up to 160,000 lbs.
Final Thought
For over 50 years, the Kenworth t800 has provided the perfect blend of customization, driver comfort, reliability, and performance. This versatile Class 8 tractor continues to be a leading choice among long-haul fleets and owner-operators who need a heavy-duty truck they can spec for their needs and rely on for years of productivity. With regular improvements and new technology, the t800 retains its reputation as a long-haul leader.